Different types of Wifi smart plug and sockets in the world.
WiFi Smart Plug Smart Outlets Work with Alexa Google Assistant.
Type B, 3 pins in USA, Canada & Mexico
wifi smart plug, wifi smart socket, smart plug for alexa, google smart plug, All these smart plugs are one of the most affordable and easiest to use smart home devices. They allow you to turn almost any wired appliance with an on/off switch in your home into an automated one that can be controlled by a simple tap on your phone or voice command.
Using smart plugs is super simple. First, you plug a smart plug into an outlet. Then you plug something else (like a lamp or appliance) into it. ... From there the smart plug turns the power supply to the item you plugged into it on and off using commands sent from an app or smart home hub and your Wi-Fi network.
Wifi smart plug for home automation Compatible with alexa, google home Automated Schedules and save energy. WiFi Smart Plug - Smart Outlets Work with Alexa, Google Home Assistant, Aoycocr Remote Control Plugs with Timer Function.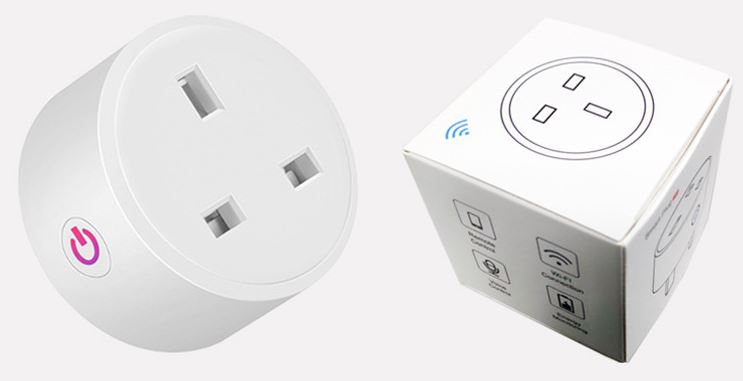 Type G, 3 pins in U.K., Ireland, Malta, Malaysia & Singapore
Operation Mode ON-OFF
Plug Profile Plug-In Mount
Actuator Type Push Button
Current Rating 10 Amps
Operation voltage: AC 100~240V 50/60Hz
Certification Fcc, Etl, Rohs
Wifi Conection: 2.4Ghz 802.11 b/g/n
CE, FCC, ROHS Listed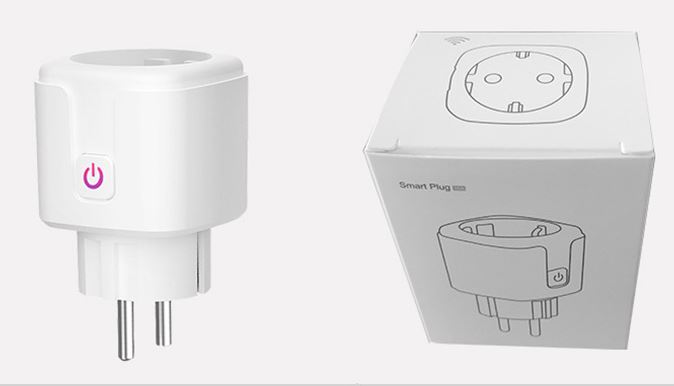 Type F, 2 pins in Europe & Russia except for the UK & Ir
Remote Control from Everywhere
Once finished setting up Smart Life App through 2.4GHz Wi-Fi, you can wirelessly control your home devices from anywhere via 3G/4G/Wi-Fi network.
With the remote access, you can check the real-time status of your device anytime and anywhere. You don't need to worry about the forgetting devices anymore after you're out.
Smart Life App/POPOTAN app compatible with iOS and Android smart phone.
Set Schedule or Timer
You can use the free app (Smart Life/Tuya App/POPOTAN app) to create Timer/ Countdown for connected electronics based on your time routines. The users will control their decoration lights via timer functions after connecting these wireless plugs.
Scheduling also helps lower your electricity bill by keeping power-hungry devices off when they you are not needed.
Works well with Alexa and Google Assistant
Compatible with Amazon Alexa/Google Home.
Control your home electrics and appliances via a voice to Amazon Alexa or Google home,it will automatically turn on/off,make your life samrt and easier.
Manual Remote Control : Plug the home equipment into mini smart plug, download the free app, Smart Life, then control your home appliances from your phone . Wi-Fi enabled, No hub or subscription required.
Voice Control : Compatible with Alexa, Google Assistant, Control your home appliances with the smart home outlet by giving voice command to Alexa or Google Assistant, it will automatically turn on/off.
Schedule Setting : Create customized timer to automatically turn on or off your home electronics and appliances. Allow you to prevent power-hungry devices from being left on longer than needed. It will make your life easier and smarter.
Create Group & Share to All : Set a group for all Wi-Fi Smart Plugs and control them in one command. Share your smart plug to all family members in a minute. No more worries, everyone can control it easily.
Buy Different types of Wifi smart plug and sockets in the world.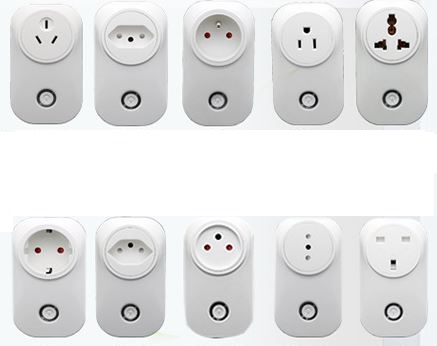 EASY TO INSTALL AND SAFE: Just plug a device into the mini wifi smart outlet and connect to your secured 2.4GHz network with "POPOTAN" App (Compatible with Smart Life app too). The smart plug uses high-quality materials and technology, such as V-0 flame-retardant thermoplastics, pure copper connectors and advanced PCBA boards. It can avoid fire hazards and provide overload protection to ensure the safety of family members. And ETL certification ensures complete protection.
Type A, 2 pins in USA, Canada, Mexico & Japan
Type B, 3 pins in USA, Canada & Mexico
Type C, 2 pins in Europe, South America & Asia
Type F, 2 pins in Europe & Russia except for the UK & Ir
Type I, 2 pins 3 pins Australia, New Zealand, China & Argent
Type G, 3 pins in U.K., Ireland, Malta, Malaysia & Singapore
Type E, 2 pins in France, Belgium, Poland, Slovakia & Czechi
Type L, 3 pins almost exclusively in Italy & Chile
Type J, 3 pins in in Switzerland & Liechtenstein
Type H, 3 pins in Israel, the West Bank & the Gaza Strip