How to use Dimmable led panel lights?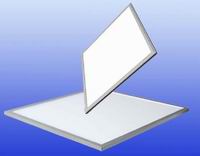 Application:
1. Hotels, conference, meetings rooms
2. Factories Offices
3. Commercial Purpose
4. Residential/Institution Buildings
5. Schools, Colleague, Universities, Hospitals
6. Call centers, shopping malls and exhibition Hall and other public places
7. Exhibition halls, art galleries, museums, offices, reading rooms, contour range
How the led panel lights connect to the dimmer, Electric circuit.


Note:
This product should be installed by trained electricians
Check integrality of the products when unpack the packing
The distance between the light and any flammable materials must not be lessthan0.2m.The distance between the upper part of the installed light and
The ceiling must not be less than 2cm.The light must not be installed into ceilings or walls that contain heat-insulating material.
The main cable must not connect with the low voltage cable or the surface- mounted lights.
Guide the lights' connecting cables through the drilled-out hole, and fix the surface-mounted lights with the pre-fitted clips. Make sure that these are securely connected to the base material.
Never leave children unattended in the vicinity of the lights and do not allow them to play with electrical devices.
Try to avoid looking directly in the LED beam-especially for extended periods of time. Do not shine the LED light in another person's eyes.
How the panel light installation on the ceiling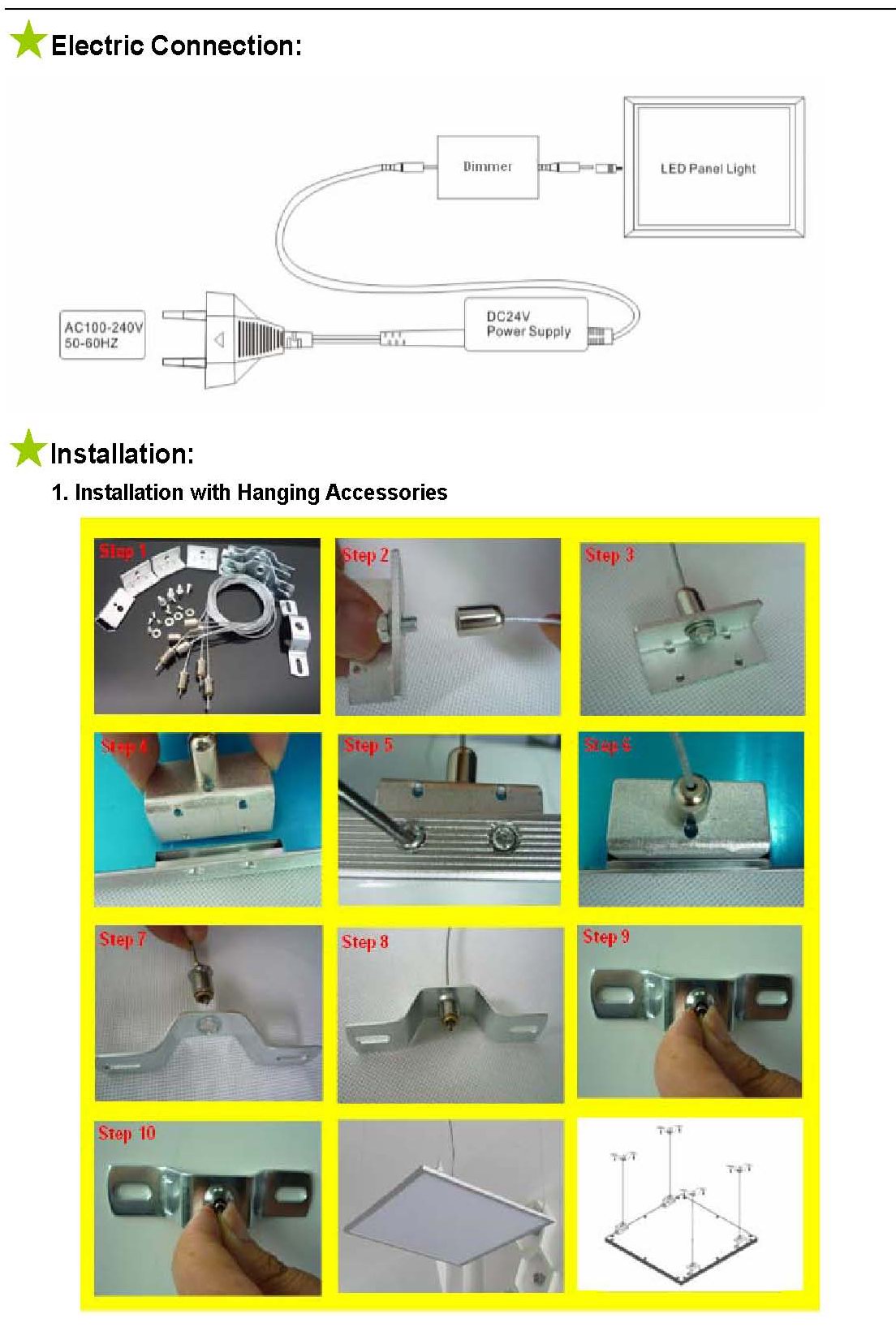 How the panel light installation on the wall