Dimmable led bulbs phase dimming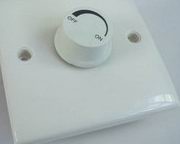 Typically, a light bulb that is "dimmable" means that you can control the brightness of the light emitted from the bulb. Dimmable LED bulbs are designed to work similarly - as you use the light more, the brightness will increase. This makes them perfect for use in areas where you need a moderate level of light but don't want to deal with a bulb that is always turned up to full brightness.
Non-dimmable led bulbs Non-dimmable led bulbs do not come with a dimmer switch. These bulbs typically emit a constant level of brightness, making it difficult to adjust them.
Dimmable led bulbs are bulbs that use a dimmer switch to control the amount of light emitted. Dimmable led bulbs come in a variety of shapes and sizes, with typically both a traditional light bulb filament and a led diode within them. This makes them both energy-efficient and environmentally friendly, as they do not require the use of a filament bulb along with a switch to reduce light output. Dimmable led bulbs also come in a wide range of colors and can be used in a variety of applications, from ambient lighting to signage.
Since dimmable led bulbs use a dimmer switch to control the amount of light emitted, they are perfect for applications that need a precise level of light. This includes areas such as reading rooms, nurseries and kitchens, where the level of light may need to be adjusted according to the time of day or the activity taking place.
What are the advantages of dimmable led bulbs?
There are a few advantages to dimmable led bulbs over traditional incandescent light bulbs.
First, they consume less energy. This is because dimmable led bulbs use less power to produce the same amount of light.
Second, they are more environmentallyfriendly. Dimmable led bulbs do not produce as much heat as traditional incandescent bulbs, which means they use less energy to heat up and they produce less greenhouse gas emissions.
Lastly, dimmable led bulbs are more durable. Traditional incandescent lights bulbs can easily break if you drop them, but dimmable led bulbs are more likely to last longer because they do not break as easily.
Dimmable led bulbs, phase dimming led bulb, dimming DC led lights. This catalogue is dimmable led light bulbs. Nearly all dimmer commonly mounted in the wall or for desk lamp are using Triac dimming. The Triac dimmer can work perfectly with the incandescent light bulb. But for work on led bulbs, The led lighting must be special design. See How do you choose dimmable LED light bulbs?
Please note that: LED light bulbs isn't resistive load, Nothing dimmable LED Light bulbs can suitable for all kinds dimmer which use for incandescent bulb. Because incandescent bulb is resistive load. So when you choose dimmable led light bulbs, Be sure know that what kind dimmer are used in your lamp fixture. If you choose led light bulbs isn't for old dimmable lamp fixture replacement, I recommed that you buy led light bulbs with remote controller, Almost all remote controller is dimmable.
Below catalogue dimmable led light bulbs works on traditional dimmer which commonly mounted in the wall or for desk lamp.
DC Dimmable led bulbs, PWM Dimmable led lights for vehicles, Boats, Marine and Aircrafts operate numerous panel lights and convenience lights


110V phase dimming led bulbs


220V phase dimming LED bulbs


DC Dimmable LED bulbs DC dimmer


12V, 24V Triac Dimmable LED bulb


AC85V~265V Dimmable LED bulbs
New Products For October - Dimmable led bulbs phase dimming
Your IP Address is: 3.238.199.4